How to Think Clearly About Social Justice
Race, Racism and Anti-Racism: Critical Perspectives from our Religious Traditions


Fr. Mike Schmitz - The Hour That Will Change Your Life - SEEK 2015
A
rchbishop Blase Cupich on Domestic Violence
"All We Need is a Little Humanity" - A Syrian Teen's Plea
Remembering Those Who Have Passed
Please Remember Them in Your Prayers
Prayers
Prayers for Yummy Sandifer, Dantrell Davis, Ryan Harris, Eric Morse, Derrion Albert, Blair Holt, Jonylah Watkins,
and the hundreds of other children murdered and whom continue to be murdered in Chicago
O God, we pray for those who have been murdered on the streets of our city.
We commit to your loving care those who have died, beseeching you to receive
their souls into the mercy of your love. Comfort their loved ones who mourn.
Enable them to meet the lonely and painful days ahead in the strength of your love.
Let the love that you have made known to us lead us to create safer streets for all to walk upon.
Amen
Vienna Cobb Anderson
Prayer for Migrants
For all those who see "home" and all it means
Disappear behind them;
For all those who cannot see a home
In the days ahead of them;
For all those who dwell in
Daily insecurity;
For all those who are weary and
Without a safe place to rest their heads;
For all families in migration we pray.
May the image of the Holy Family
Fleeing oppression stay with us as we enter a New Year,
And stay with us each night as we are blessed
With returning to a home.
May we also be blessed
With compassion for those
Still weary, still seeking,
Still with so far to go.
by Jane Deren, 2007

Prayer for Inclusion


Creator God, we are your people.
We look to the future with optimism and with faith in you,
As we pursue our call to provide justice and fullness of life
For all people with mental illness.
We pray that every man, woman and child
May develop their potential And meet you
In themselves and in one another.
May we enjoy a totally welcoming community,
With you as our center, Joined hand in hand with our sisters and brothers.
We ask this in Jesus' name. Amen.

Prayer for Peace in Syria


We have been crying to you for peace in Syria; for an end to killing and despair, an end to hostilities on all sides.
We cry to you for humanitarian aid to reach those most in need. We beseech you for the rebuilding of ruined homes, businesses and communities.
We long for the repairing of the breach and the restoration of streets where your children may dwell in harmony.
We cry out that justice, truth and love may prevail for all the people of Syria. We pray in the name of the Prince of Peace, Jesus Christ our Lord.
Amen.
Prayer To End The Use Of The Death Penalty
Merciful Father, we ask your blessing on all we do to build a culture of life. Hear our prayers for those impacted by the death penalty.
We pray for all people, that their lives and dignity as children of a loving God may be respected and protected in all stages and circumstances.
We pray for victims of violence and their families, that they may experience our love and support and find comfort in your compassion and in the promise of eternal life.
P

rayer for Inmates and Correction Officers


Most gracious Father, bless with your special care all jails, penitentiaries and homes of refuge.
Look with pity on those who are housed there. Guide and protect those who have returned to the world. Grant all of them true contrition for past sins, and strengthen them in their good resolutions.
Lead them along from grace to grace so that by the help of the Holy Spirit they may persevere in the ways of obedience and humility, and in the struggle against evil thoughts and desires.
Grant the Holy Spirit to those engaged in teaching and training them, that they might have a right judgment with respect to those entrusted to them. May they labor for love of your with deep humility and singleness of purpose, purity of heart and life, and true zeal for your glory and the salvation of souls.
Give them faith and love to sustain them in disappointment, love and patience toward those under them, and in your own good time crown their work with an eternal recompense.
Amen.
The Police Officer's Prayer to St. Michael
You know, Saint Michael, from your own experiences with the devil that the police officer's lot on earth is not always a happy one;
but your sense of duty that so pleased God, your hard knocks that so surprised the devil,
and your angelic self-control give us inspiration.
And when we lay down our night sticks, enroll us in your heavenly force,
where we will be as proud to guard the
throne of God as we have been to guard the city of all the people.
Amen.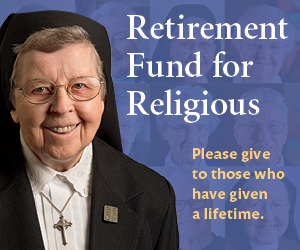 Documents identified with this icon are in Portable Document Format (PDF) and require the Adobe Acrobat Reader